Unlimited Monthly Membership
Not your typical fitness subscription free for all
We took the effectiveness of personal programming, combined it with the energy of group fitness to bring you everything you need in a fitness routine. When you move with us, we meet you at your level and push you stronger.
GymClass is an all inclusive subscription based membership that covers all components of fitness. HIIT, strength, barre, core, flexibility. You name it we've got it! This program takes out the guesswork, works with your busy life & gives you a community of support.
What are you waiting for? Get your ass to class.
Get full access to all GymClass sessions with new programming added weekly.
Unlimited Access to all Classes
New Sessions Added Weekly
No Contract
1 Year Access to GymClass Unlimited
Programmed Fitness Classes
1 Year Contract
*Prices in CAD. The GymClass Unlimited membership offers a FREE 7 day trial. Once your free trial ends, your credit card will be charged the the monthly fee selected, unless canceled prior to the end of the trial.
With so much emphasis on intentional and progressive movement, we make sure your workouts make sense from week to week. We release a daily workout which represents a specific goal we've created. No guesswork, just follow the program and see the results you've been waiting for. Start with Week 1 and let's progress together!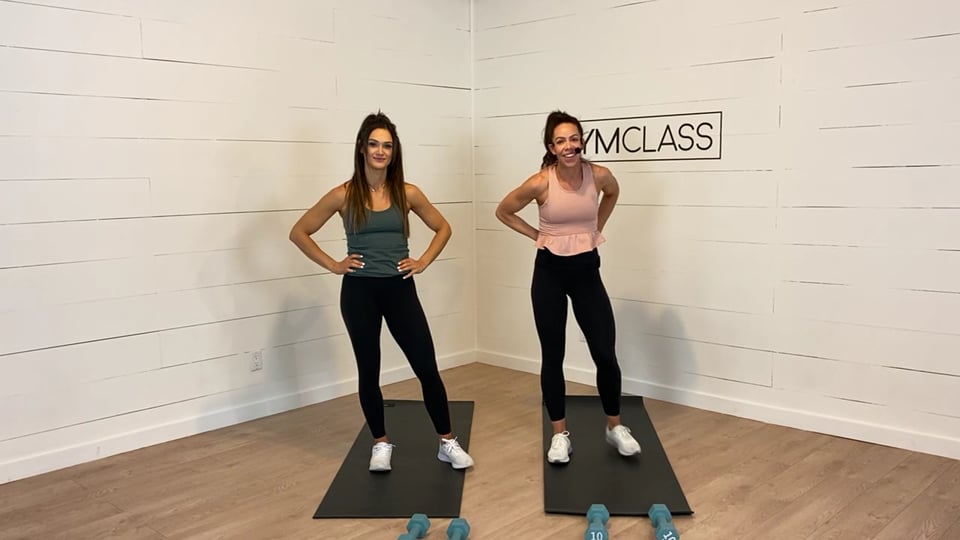 StrengthClass 3.0 Week 3
Rent Class